Data Management System (DMS)¶
Module Data Management System (DMS) allows you to manage project documents.
Features
Documents can be stored in the predefined folder structure along with a project, subproject, and task

All documents are stored audit proof

All document revisions can be retrieved and restored
Documents
First, choose Add ons > DMS > Documents.

Here all documents assigned to the projects or their activities are listed.
In the column Action you can:
Documents delete.

Documents can be displayed

Track versioning of a document

restore deleted documents
Note
When deleting a project, associated documents are also deleted. When restoring from the project, its documents are also restored.

Deleted documents are permanently deleted from the data bank after expiration of the retention period.
You can limit the size of inserted documents by client properties, if you click Administration > Clients > Edit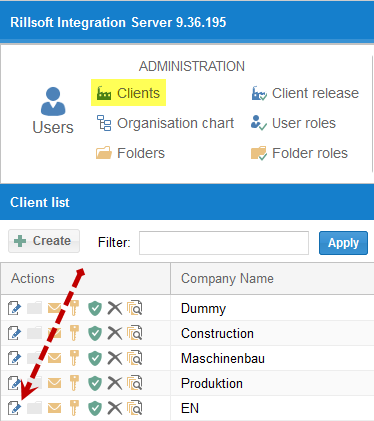 and then enter the big one.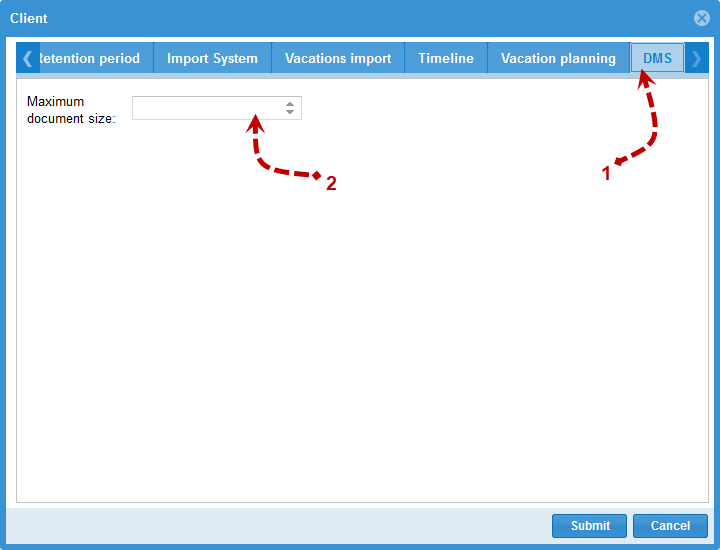 Folder structure

You can freely define folder structure.
Note
Document folder structure is managed in Rillsoft Integration Server for entire clients and applies to all projects of the client.

When deleting a DMS folder, its documents are moved to the main folder.